Wing Bank offers its customers a convenient way to receive money sent from all over the world into their Wing Bank account without any fee via SWIFT transfer. It's a great way to save money and time. Experience the special promotion with Wing Bank today. 
INWARD TELEGRAPHIC TRANSFER (USD)
Information Required
FIELD

INSTRUCTION

(field 56a)

Intermediary's Bank:

KASIKORNBANK PUBLIC COMPANY LIMITED

BANGKOK TH

Swift Code: KASITHBK

(field 57a)

Account with Institution (Beneficiary's Bank):

WING BANK (CAMBODIA) PLC

PHNOM PENH KH

 

Swift Code: WIGCKHPP

 

(field 59)

Beneficiary: 

A/C number:

Beneficiary Name:

Address

(field 70)

Purpose of payment:
Conditions and Limitation
This promotion is only eligible for inward SWIFT transfers to the Wing Bank accounts.
There is no limitation for the inward SWIFT transfer, and the fee will not be charged.
Wing Bank reserves the right to change the promotion without prior notice.
How can we help?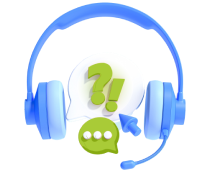 For further information, please visit our Wing Bank branches nearby, contact our customer service team at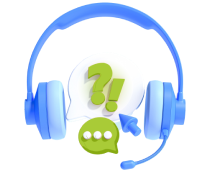 Inward Telegraphic Transfer FAQ
1. What is Inward Remittance or Inward Telegraphic Transfer (ITT)?

Inward Remittance offers a quick transfer of money from abroad for individual persons or corporations via Inward Bank remittances through our network of correspondent banks in USD currency.

2. What is the requirement for Inward Remittance?

Beneficiary must to holding Wing Bank account.

3. What is Wing Bank Swift Code?

Wing Bank Swift Code: WIGCKHPP

4. How long does it take for Inward Remittance?

Normally, the process of transfer money from oversea is 3 business days.

5. What is the Wing address to fill up the form for Inward Remittance?

Our head office branch address is No. 721 Preah Monivong Blvd, Phnom Penh 12304, Cambodia.

6. What is the maximum amount for Inward Remittance?

The maximum amount for Inward transfer is unlimited.

7. How many country eligible for Inward Remittance?

Eligible to all countries

8. How to reject or return the fund back to sender?

1. Contact to sender to request to recall the fund
2. Contact to our call center service (023 999 989/012 999 489)
3. Visit our nearest branches.

9. How to get zero fee ITT? What are the terms & conditions required to get this promotion?

All customers can get zero fee for ITT as long as you have Wing Bank account, both current and saving accounts. We would recommend you to open account in USD to receive the transfer.

10. How much is the normal fee charged without promotion?

The normal fee is 0.10% of total transferred volume and minimum fee is USD10

11. Is ITT direct to my Wing Bank account? Will I receive any notification when I receive the money?

If you have our Wing Bank App on your mobile phone, you will surely receive notification on your app to notify that you receive the money.

12. If I want to do OTT, what can I do?

Please visit any of our branches for detail information

13. I have concerns in term of exchange rate. How many currency can I get through Wing Bank now?

We are open for USD only.