Tap to Browse other Sections
Introducing Wingmall
Wingmall is an online shopping platform with fast delivery service and a satisfying experience. 
Wingmall has more than 1,000 well-known merchants that sell thousands of items, including, food, drinks, groceries, electronics, toys, beauty products and many other goods.
As an added benefit, you will earn WingPoints from every purchase on Wingmall! Customers can accrue WingPoints on their regular purchases and then redeem their WingPoints at all Wingmall merchants.
Order your favourite food and drink on Wingmall now, with free delivery with special discounts.
For more information related to WingMall or if you are a merchant who wants to be on WingMall,
Please contact +855 78 311 311.
Get Wingmall
A seamless virtual shopping platform based in Cambodia.
Order Straight From Your Phone
Wingmall Available on Google Play & App Store.
Order your favorite food and drinks on Wingmall now, with special discounts.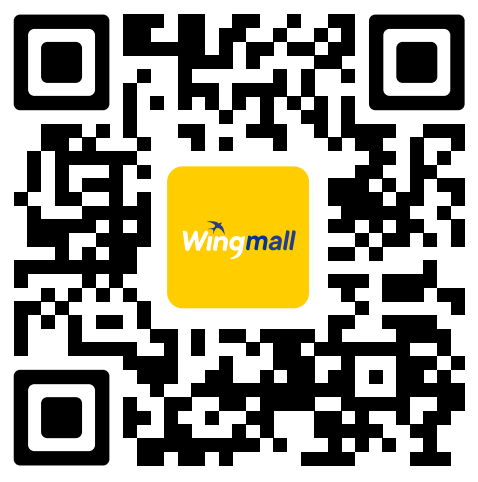 Download the Wingmall app today for all your daily needs: food, groceries, shopping and more. Available on iOS and Android.
Follow us on Social Media!
Promotions
Cooler and Better with Mastercard on Wingmall!
Looking to get your hands on some delicious wings? Look no further than Wingmall! Use your Mastercard when placing your order now to take advantage of our latest promocodes. New users can use code "WM3MC" to get $3 off, while existing Wingmall users can use code "WM2MC" to get $2 off their order of $6 or more. What are you waiting for? Get your orders now!
Eligibility: All Mastercard holders
Promotion Period: Now until 25 April 2023 or stock lasts.
Terms & Conditions :
$2 Promo Code: "WM2MC" For existing Wingmall users with minimum order value of 6 dollars applicable only for Mastercard Payment type. (3 uses per user only)
$3 Promo Code: "WM3MC" for new Wingmall users with minimum order value of 6 dollars applicable only for Mastercard Payment type. (1 Use per user only)
Stand a Chance to Win ONE (1) MONTH of FOOD Coupon on Wingmall
Are you a huge fan of ordering food online? Become the top order user on Wingmall to stand a chance to win amazing prizes and food coupons.
Promotion Period: March 13 till May 7, 2023 
Terms and Conditions:
The promotion is applicable for Wingmall Registered users.
Each completed order counted as one (1) time redemption.
Only Completed orders will be counted towards the winner selection.
The promo code will be generated as a Unique code for each winner and will only be useable on the winner's account.
All winners can enjoy the promo code only one (1) time per day.
Prizes validity for 1 month. If customers still do not claim their prizes on time, all prizes will be canceled, and customers will not be able to claim their prizes.
Only chosen winners can pick up their reward; unselected winners or others are not eligible to do so.
The winners will be announced on Wingmall's social media platforms.
This offer is available only in the Food Delivery section.
The promo code is available in Phnom Penh, Siem Reap, Sihanoukville, Battambang, and Kompong Cham provinces.
Prizes - can be changed every week or month.
Wingmall reserves the right to change the terms and conditions without prior notice.