Wing recognized for commitment to employees in 2020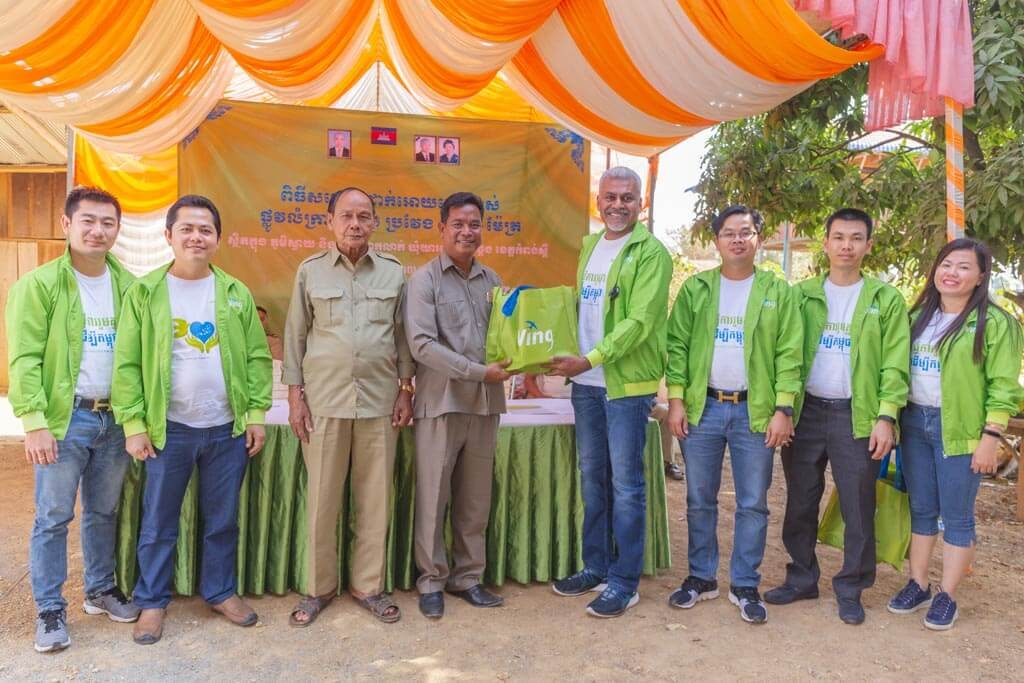 What's New
March 9, 2021
Wing has been internationally awarded for its care for staff during the Covid-19 pandemic.
Wing (Cambodia) Limited Specialised Bank has been recognized with three awards for its commitment to employees in 2020 through the challenges of the pandemic.
These recognitions prove the relentless efforts of Wing to foster the best workplace under any circumstances for its talented staff.
"The safety of our teams is our top priority," said Lao Sheang Hai, Director of human resources at Wing. "While 2020 brought many challenges for us with the adverse effects of the pandemic, we have laid out various measures to ensure our employees are able to fulfil their tasks in a safe and sound manner."
In acknowledgement of those efforts, Wing received "Cambodia's Best Employer Brand Award 2020" at the 14th Employer Branding Awards hosted by the Employer Branding Institute, the World HRD Congress and Stars of the Industry Group. Wing was also recognized with the "Asia's Best Employer Brand" award during a virtual ceremony hosted by the World HRD Congress at its 11th annual ceremony in October 2020.
Wing was recently honored with the "Cambodia's Best Companies to Work For in Asia Award" by HR Asia 2020 for its commitment to employees. For this, Wing, along with Cellcard, was conferred by Asia HR Magazine, one of the top publishers in the industry. The award covers China, Hong Kong, Indonesia, Malaysia, Philippines, Singapore, South Korea, Thailand, Taiwan and Vietnam, as well as the middle East.
Since last year, in tandem with government efforts to combat the spread of Covid-19 in Cambodia, Wing employees have been encouraged to work from home to maintain social distance in the office. For in-office work, the company provides free facial masks and sanitizers, and has implemented regular health checks and daily surveys from last year to the present.
Besides those measures specifically related to Covid-19, Wing has also proceeded in its continuous investment in the professional development of staff.
In the past year alone, Wing invested more than 2,000 hours in training for the Wing professionals, including veteran and new employees. Each employee has been encouraged to join online trainings including various courses relevant to their daily work and longer-term self-development. Every year, Wing creates opportunities for students from various institutions of higher education to join an internship program and gain valuable, hands-on experience. As a testament to Wing's exemplary workplace culture, 76% of Wing interns have progressed to become full-time employees in 2020.
"Wing has always been committed to providing employees with the best experience here, something we provide through empathy and nurturing talent" said Manu Rajan, CEO of Wing. "We're always focused on rewarding employees with opportunities that result in benefits for themselves, the business and the broader community."
Community care is rooted in the heart of Wing's corporate philosophy, engaging employees with an array of social responsibility activities. In the past year, Wing facilitated fundraising for tour guides and tuk-tuk drivers struggling through the pandemic, helped fund the Angkor Hospital for Children in Siem Reap province, built a road in Kampong Speu, cared for migrant workers in South Korea, hosted an employee blood donation drive, partnered with Smile Cambodia to provide free surgery for people with cleft lips, gifted laptops and educational resources to children at the Full Gospel Assembly Child Care Center Cambodia (FGACCC) in Kampong Speu province, and raised donations from the pubic to support the Royal Government's initiative to purchase vital Covid-19 vaccines. Wing was also instrumental in disbursing the Social Protection Fund to the poor people as part of the Cambodia Government Initiative through Ministry of Social Affairs, Veterans and Youth Rehabilitation.