Quick and hassle-free payroll service are well within reach with Wing Biz+ payroll solution.
No matter the size or type of your business, Wing Bank has created the ideal payroll plate-form that guarantees timely and secured disbursement of funds. Our iBanking system ensure the best customer experiences in using all financial services anywhere anytime for both employers and employees.
Better than ever, from today onwards, Wing Bank launches a special program exclusively for all employers from all entities, including enterprises, factories, private companies and organizations, in which you can process your employees' payroll via Wing Bank iBanking system with ZERO fee charge.
Wing Biz+, More than just payroll service!
Benefits to Employers

Productivity Growth
One-click solution to disburse salary for all of your employees
Save time on salary processing, no queuing up
Cut off unnecessary backend headcounts & back off expenses
Get direct & fast support from Wing Biz+ dedicated team

Business Risk Cut
Risk-free for handling cash & also minimize pandemic risk
Minimal requirement for document & registration
Maintain the payroll process continuity regardless of staff turnover
Monitor all payroll records, bill payment & other transactions on-the-go easily in Wing business portal

Financial Advantage
ZERO payroll processing fee
ZERO transfer fee for Swift ITT from abroad
ELIGIBLE for better interest on saving & business loans/fund advancing without required collaterals
Free Fund Transfer via Bakong Through iBanking
ZERO extra fee with Dedicated Support team at your conveniences
Basic Benefits to Employees
Free & unlimited cash-out at all Wing branches, ATM & Wing nearby
FREE 1st annual fee for Visa debit card & credit card
ELIGIBLE to secure saving account with unlimited withdrawals
Obtain digital loans straight away via Wing Bank App without collaterals
Receive money instantly from any Bakong bank members via Wing KHQR
FREE payment fee for utility & all bill payments via Wing Bank App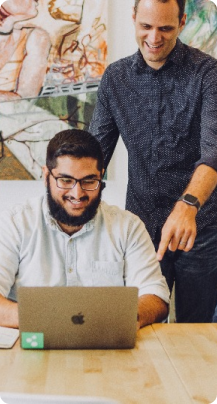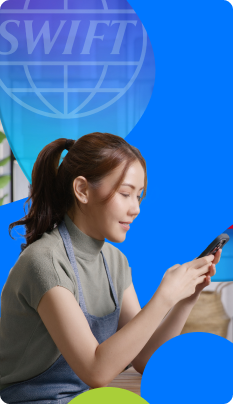 Additional Benefits
Top up phone of all operators any times
Transfer money to 195 countries & territories worldwide easily
Pay bills on Wing Bank App easily, as utility, bus ticket, insurance, school fee, loan repayment… and many other partners
Enjoy delivery service from Wing Mall 
Eligible for different loans, i.e. Home loans, Vehicles & installment 
Contact our dedicated support team 24/7 via Wing Chat  on the Wing Bank App
Enjoy many other services & promotions conveniently on Wing Bank App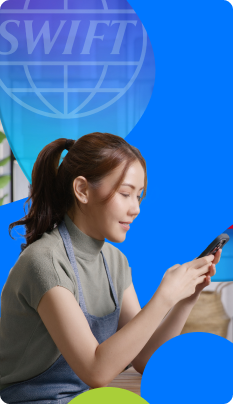 Our Partners
Contact Us Now
We'd love to hear from you!