Share your Blessings to Your Loved Ones This Holiday And Stand A Chance to Win up to $1000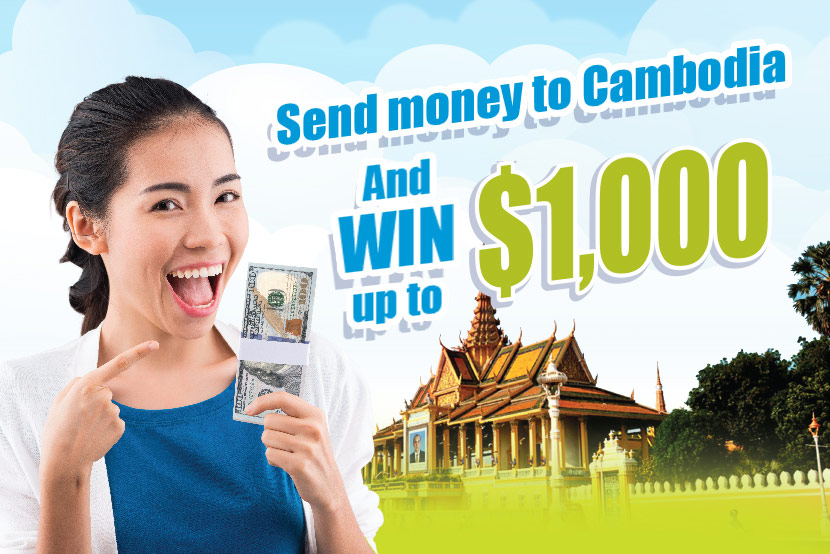 What's New
September 25, 2018
Phnom Penh – September 25, 2018: Wing understands the needs of bonding between Cambodian people as they  celebrate the Pchum Ben Day, a religious festival where people commute to their home provinces to meet their relatives, share gift of blessing to their parents, as well as visit pagodas in order to offer the food to their ancestors. In this auspiscious occasion, the bank is happy to announce one solution for many Cambodian living abroad so they too can share their blessings to their parents, relatives or the loved ones during this holiday.
Through international money transfer service, Cambodian living abroad will be able to send the money home during the Pchum Ben via Wing's IMT partners. In addition, either the sender or receiver in Cambodia could stand a chance to win prizes up to 1,000USD through this service.
At the same time, Wing is happy to announce this month's 20 new winners who transfer the money from either South Korea or Thailand and those who receive the remittance within Cambodia from August 15 to September 14, 2018 using their Wing account. Prizes that the customers will receive are 30USD (11 prizes), 50USD (06 prizes), and 100USD (03 prizes) respectively distributed in different category and corridors.
Below are the winners:
CORRIDOR
TID
NAME
PRIZE
Thailand
AFI765779
Chhorn Chhean
$100.00
Thailand
AFG695490
Sinuon Som
$50.00
Thailand
AFI494375
Sokunthol Khom
$50.00
Thailand
AFF950149
Yousorng Phorn
$30.00
Thailand
AFI674480
Ang Phann
$30.00
Thailand
AFI816815
Nga Poat
$30.00
Korea
AFI398063
Tha Rachhann
$100.00
Korea
AFH308210
Nhim Nnan
$50.00
Korea
AFI756164
Kong Seiha
$50.00
Korea
AFH660970
Em Seiha
$30.00
Korea
AFF867048
Nheb Neta
$30.00
Korea
AFI719196
Tang Sothea
$30.00
Korea
AFF773882
Chhoeuth Chhan
$30.00
Korea
AFI917342
Chhany Seng
$30.00
Cambodia Receiver
INT006360
Rotha Kory
$100.00
Cambodia Receiver
NT006207
Panha Kao
$50.00
Cambodia Receiver
INT006236
Samnang Soun
$50.00
Cambodia Receiver
INT007052
Somana Cheab
$30.00
Cambodia Receiver
INT006629
Tae Kyung Kim
$30.00
Cambodia Receiver
INT006222
Lux Pech
$30.00
TOTAL
$930.00
Eligibility requirement states that customers must either be a receiver or sender who uses remittance via Wing's international money transfer partners below:
Thailand– Senders from Thailand to Cambodia via DeeMoney.
South Korea– Senders from South Korean via the following partners; GME, Gmoney Trans., Hanpass, KB Kookmin Bank, and SBI.
What are you waiting for? Tell your friends or relatives living abroad to transfer the money to you now! The more they transfer the money, the higher chance they will win prizes!
Please be notified that Wing will conduct the lucky draw every month until December, 2018. In addition, Wing will have the grand draw on December, 2018 for the big prizes worth 300USD, 700USD, and 1,000USD respectively.
For more information, please contact: 023 999 989 or Website: https://bit.ly/2Ay0w41