Wing Announces Partnership with Shinhan Bank in South Korea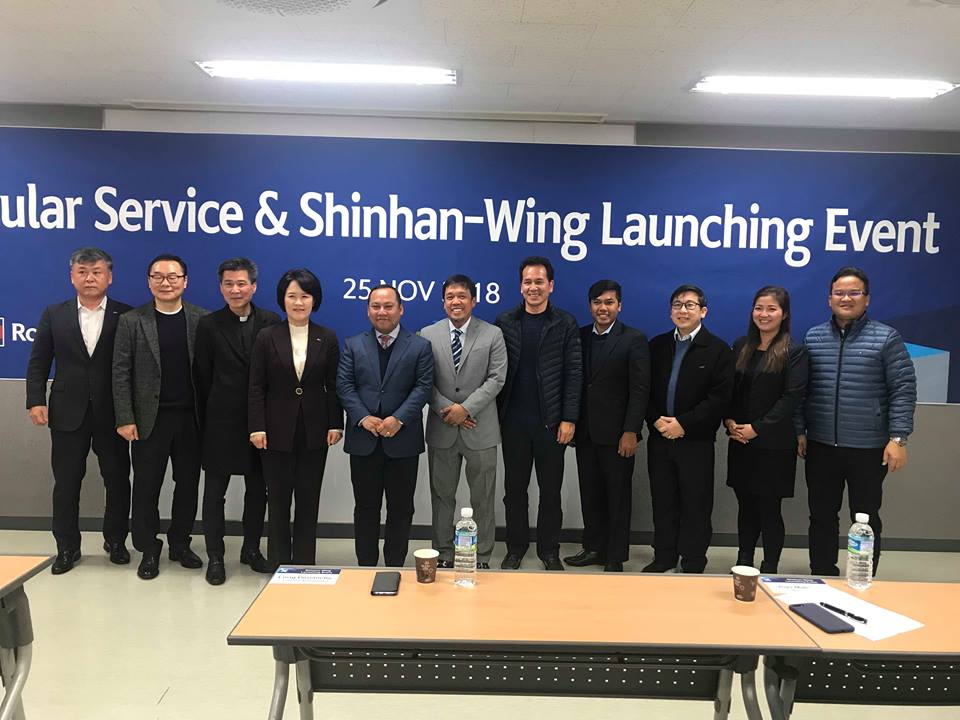 What's New
November 27, 2018
Seoul, 25 November 2018 – Wing (Cambodia) Limited Specialised Bank has announced a partnership with Shinhan Bank in South Korea to facilitate international money transfers for Cambodian migrant workers in the country.  Shinhan Bank is the seventh partner in South Korea with Wing, creating even greater levels of convenience for the growing number of Cambodians there who need to send money home.
The new partnership allows Cambodians in South Korea to transfer money using Shinhan Global S Bank's mobile app and allow receiver in Cambodia to collect remittance, in real-time, either via Wing mobile app or at any of over 6,000 Wing agents across the kingdom.  Shinhan's banking service also include a payroll service for workers in South Korea. This would mean that Cambodian migrant workers, who have account in Shinhan Bank, can send remittance to Cambodia immediately using their Shinhan Bank app.
According to the Ministry of Labour and Vocational Training (MLVT)'s annual report, released in March this year, more than 45,000 Cambodians are currently working in South Korea, with a further 50,000 expected to seek employment in the country in 2019.
The CEO of Wing, Mr. Jojo Malolos, said the new partnership makes the prospect of working in South Korea even more attractive for Cambodians who would otherwise be anxious about the security of their hard-earned money.
"Looking at the MLVT's report, South Korea is the second biggest provider of employment for Cambodia's migrant workers, after Thailand.  Knowing that these workers can send money home immediately and securely from South Korea is a major consideration for them and Wing remains steadfast in its commitment to facilitate these transfers as cost-effectively as possible, with the help of our international partners, Shinhan Bank, who has approximately 900 branches all across South Korea, " said Mr. Malolos.
Shinhan Bank is part of the Shinhan Financial Group and is one of South Korea's biggest banks.  Its CEO, Mr. Wi Sung-ho said the partnership with Wing represented an opportunity for both companies to advance a shared goal.
"Shinhan Bank is always creating greater value for its clients, with new methods and approaches that help our clients manage their money in ways that keep pace with changes in the fintech environment.  Like Wing, we are committed to excellence and challenging the limits of the banking industry through change and innovation.  It is in line with this mission that we are proud to extend our international remittance service to the growing number of Cambodian people who are working in South Korea," said Mr. Wi.

Wing's latest international partnership aims to support the Cambodian government's commitment to harness labour migration for national development.  One of the main focus areas of this has been promoting the productive and cost-effective use of international remittances, which are a burgeoning source of capital inflows.
Wing's customers in Cambodia are able to receive remittance from over 200 countries worldwide including major countries where Cambodian migrants are presented including Thailand, South Korea, Japan, Malaysia, and many others.
For further information, please contact:
Wing (Cambodia) Limited Specialised Bank
Email: marketing@wingmoney.com