Wing Creates a Cashless Experience for Tourists visiting Cambodia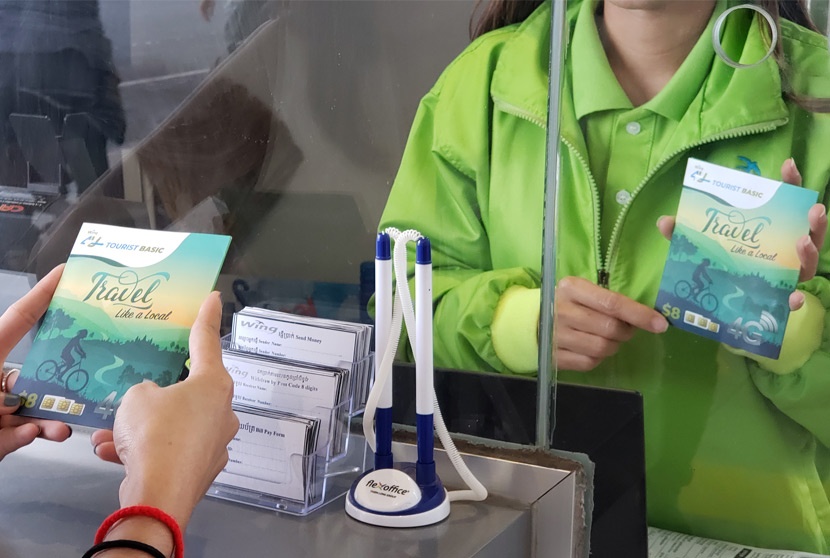 What's New
January 6, 2020
Dec 11, 2019 Phnom Penh–Wing (Cambodia) Limited Specialised Bank is paving the way to extend its reach to the travelers visiting Cambodia offering them the freedom of staying connected with their loved ones and moving around cashless in Cambodia, as well as ensuring their convenience and security.
"Cambodia is growing as a tourist destination and with this offer we ensure convenience and ease for the travelers in making financial transactions," said Mr. Manu Rajan, Chief Executive Officer of Wing. "We have conceived this offer after gauging the requirement of tourists arriving in the country and are pleased to give them connectivity, security and convenience, all in one bundle."
'Wing4U Tourist Pack' will carry a SIM card which will have a range of data and call bundle based on the traveler's length of stay, along with access to Wing's Account and Mastercard, which can be used for shopping, booking and travelling in the country, with a wide range of discounts.
With Wing's online Mastercard, tourists can scan the QR code and make payments to more than 40,000 merchants, and the physical Mastercard will allow them to make purchases at more than 8,000 payment outlets in the country. The travelers will benefit from the security offered via Wing's payment method, and will have convenient access to the lowest fee cash withdrawals from more than 7000 Wing Cash Xpress agents across the country.
There are two variants of the product, Wing4U Tourist Basic" with a data bundle of 1.5GB, unlimited on net SMS and call, and "Wing4U Tourist Extra" with an unlimited data bundle, on net SMS and call for 7 days usage, SIM validity for 30 days. Tourists also have the possibility to purchase the add-on bundle to fit their stay extension as well.
"We believe that this cashless experience will make Cambodia a friendlier destination for those looking for easy and convenient payment solutions during their trip abroad and attract more travelers to visit beautiful Cambodia," he added.
The offer is currently available at the Wing's kiosk located at the arrival gate of Phnom Penh airport. In the future, it will be made available at several outlets across the country, along with Siem Reap airport, which is another popular entry point to the country, besides Phnom Penh.