Wing Makes Donation to Help Cambodians in South Korea amid Covid-19 Outbreak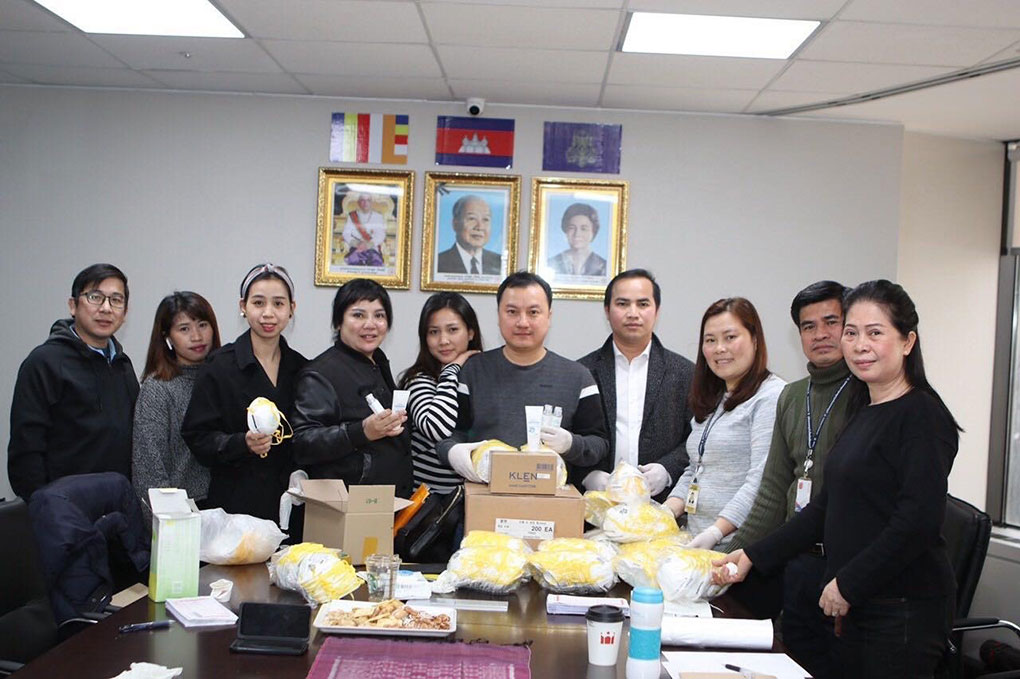 Social Responsibility, What's New
March 23, 2020
Phnom Penh, March 19, 2020–Wing made a donation of USD 5,000 for Cambodians living, working and studying in South Korea through the Cambodian Embassy to buy masks and sanitizers, to protect them from the outbreak of Covid- 19.
"The generous donation from Wing is indeed bringing the vital relief when it is needed the most to buy mask and hand sanitizers for distributing to Cambodian people working, living, and studying here, especially to those facing difficulty to get them in their resident areas, amid of the quick spreading of Covid -19," said H.E. Long Dimanche, Cambodian Ambassador to South Korea.
At the moment, thousand cases of Covid-19 has been confirmed in South Korea. While there are over 60,000 of Cambodians living, working and studying in this country, there aren't any reports of any Cambodian confirmed cases in South Korea.
"We highly appreciate that Wing is not only caring about people in Cambodia, but also those in South Korea like us. While we lack masks and hand sanitizers, Wing is helping with the donation through Cambodian embassy. It helps us a lot," said Chhai Pengsrorn, Cambodian Phd candidate at Myongji University.
Approximately, over 450 students are taking classes at universities in South Korea, according to Cambodian Student Association in Korea (CSAK).


Mr. Manu Rajan, CEO of Wing, expressed his concern about the health condition of Cambodian citizens in South Korea. "Please take a good care of yourself and stay in touch with your families here in Cambodia regularly. I am sure that your families are worrying about you. Every one of you play a very important role for your families."
Last year, Cambodians working in South Korea contributed over USD 500 million to the economy of Cambodia through remittances.