Wing and GME Remittance Unite to Offer Choice for Money Transfer Service from South Korea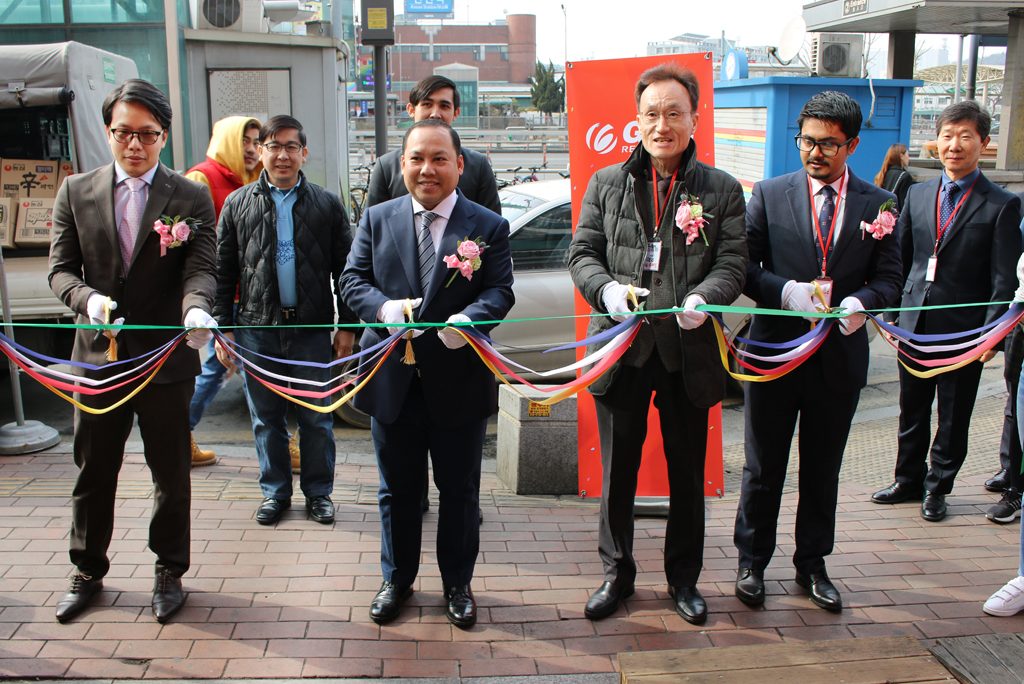 What's New
March 14, 2018
Phnom Penh, February 2018// Cambodian workers and people living in South Korea will be able to have additional choice on sending money back to Cambodia with Wing and GME Remittance.
The two money transfer companies have teamed up to offer the fast and convenient service yet without the need for a bank account or endless paperwork.
With the new partner, the choices for transferring money to Cambodia provides financial freedom and becoming easier. Providing an inclusive financial solution for the 50,000 or so Cambodian migrant workers legally living and working in South Korea has always been one of the important consideration of Wing and GME Remittance.
Cambodians in South Korea will be able to send money back home by using the GME Remittance App, which provides a secure way to get cash to family and loved ones fast. Money can be seamlessly transferred between the two countries without fuss.
Cambodian migrant workers in South Korea sent home $260 million in 2017, according to the Ministry of Labour.
Workers can send up to $1,000 a time with attractive, affordable fees.
Unlike conventional money transfer through banks in Korea, the service is designed to be as easy as possible.
And as the transfer runs in the banking system, only the recipient will be able to collect the transferred cash at the other end, providing peace of mind to the sender.
The partnerships marks the first collaboration between Wing, Cambodia's leading mobile banking services provider, and Global Money Express Company Limited (GME), the first non-bank remittance service provider in South Korea.
"We are always looking for ways to make life easier for our customers and offer new payment solutions," said Jojo Malolos, Wing's Chief Executive Officer.
"Wing and GME have similar core values and a shared belief that the customer always comes first. We understand how important is it to connect those working and living away with their loved ones back home."
Sung Jung Hwa for GME, said: "We are committed to providing our customers with a hassle-free money transfer every single time."
"Our teams is constantly working hard to make sending money simpler and more cost effective. We are delighted to be teaming up with Wing to make this happen."
Highlights of partnership:
Fast and secure
Convenient and affordable
Fees are $10-$500: 5,000 KRW ($4.6) and $501-$1,000: 7,000 KRW ($6.5)
Money can be transferred direct to a Wing account or to be collected at one of Wing's 5,000 Cash Xpress agents nationwide via a secure 8-digit code.