Wing and Manulife Discuss Women Leadership in Digital Era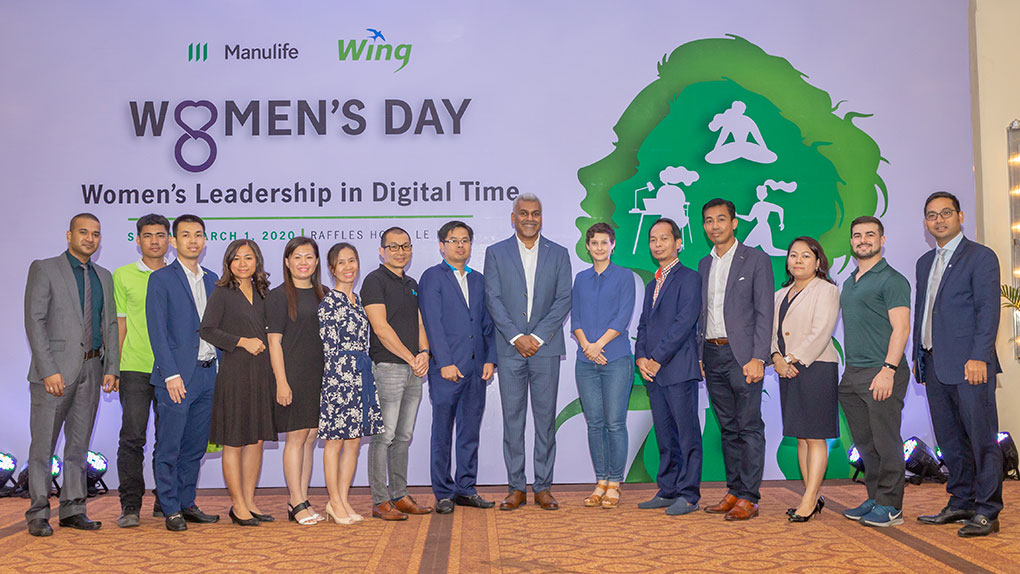 What's New
March 4, 2020
Wing (Cambodia) Limited Specialised Bank, Cambodia's leading mobile banking service provider, and Manulife Cambodia, a leading international life insurance company, joined hands to organize an event to discuss on women empowerment and ways of equipping them with leadership role in digital era.
"Empowering women to participate in the economy is key to closing the gender gap and Wing is committed towards ensuring this inclusivity through its distribution network, products and services," said Mr. Manu Rajan, Chief Executive Officer of Wing. "It's necessary to invest in women empowerment through providing them with professional training opportunities for tech innovation and entrepreneurship development as it will not only benefit women themselves, but also their families."

In Wing's network of Wing Cash Express agents, approximately 80% are 'stay at home mothers' who use this opportunity to earn additional income to support their families while contributing to the local economy. Wing has contributed in enabling them in becoming financially independent to take care of their families.
"Among 478 of our employees in Cambodia, more than 200 are ​women and 15 of them are in leadership position. All of them contribute significantly to the growth of the company including in driving our company to become digital customer leader in the market. I encourage everyone to keep empowering women at the workplace, in family, society and everywhere else." said Mr. Samedy You, Chief Human Resources Officer of Manulife Cambodia.
According to the International Finance Corporation report, 61% of businesses contributing to Cambodia economy are women owned, a figure that is significantly higher than in many ASEAN countries. The report also states that 90% of women run SMEs were profitable in 2018, which reiterates the significance of addressing gender-based obstacles that prevent women from having full access to equal opportunities in leadership role.
Wing and Manulife Cambodia are well known for their dedication to the development of financial sector, and for the improvement of, daily lives of Cambodians. Wing has always used innovative products as tools to boost financial inclusion in the country by bringing the unbanked and underbanked on board. Manulife Cambodia was the first company to bring life insurance concept to the kingdom since inception in 2012.