Wing Powers City Bus Payments!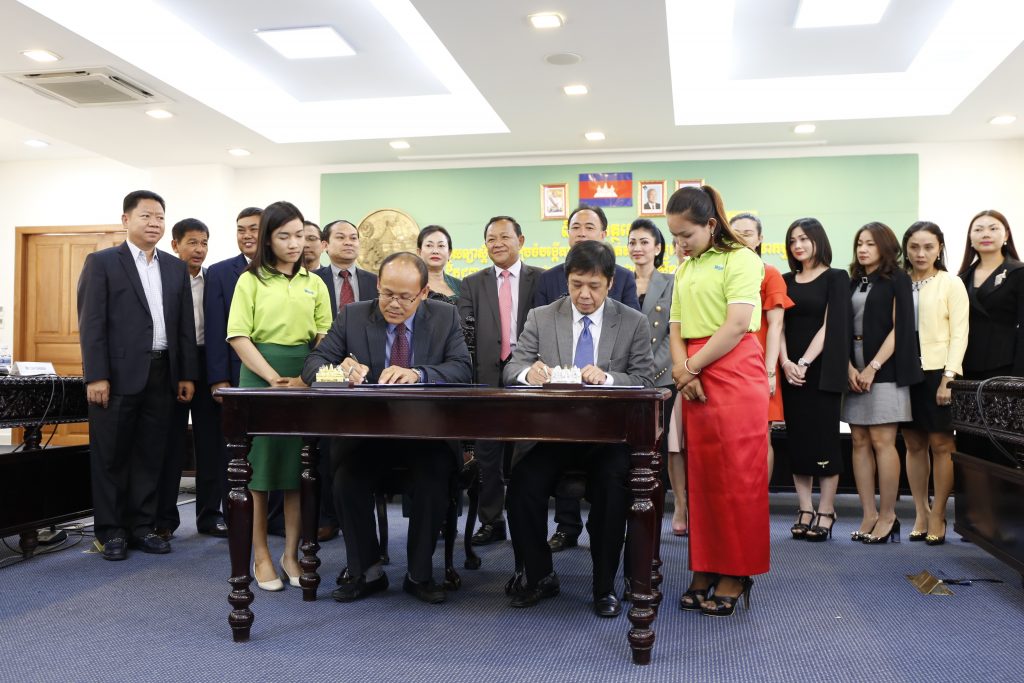 What's New
April 21, 2017
Phnom Penh 29 March 2017
 Wing (Cambodia) Limited Specialised Bank continues to break barriers in promoting financial access and innovation, the company officially announced its partnership with the City Hall of Phnom Penh on 29th March 2017 at Phnom Penh City Hall. Led by the Governor of Phnom Penh, His Excellency Pa Socheatvong, together with Wing Chief Executive Officer Mr. Jojo Malolos and other distinguished guests, the partnership aims to boost the local bus transportation system by allowing commuters to purchase their bus tickets using either the City Bus Card powered by Wing or via their own Wing Card.
According to Wing CEO Mr. JoJo Malolos, "Wing will continue with its integration of electronic payments in transportation systems in Cambodia. Our aim is to provide Cambodians with a cashless society which would be possible via our technology and experience in implementing these solutions. This agreement is a long term commitment of Wing in providing products and services that touch Cambodians' life. This partnership does not only showcase a public transportation innovation, but a sign of how Wing values its commitment to Cambodia in providing convenient, fast, and secure payment and financial solutions for the people in technology."
To use the service, customers just need to get their FREE Wing account at any of our more than 5,000 Wing Agents nationwide. To apply, simply bring any of the required documents such as ID card, Passport, Government ID or Driver's license. This partnership is just a part of Wing's commitment to the nation of bringing new and innovative products and services to meet the needs of the people.
Apart from this, Wing account holders can use all other services, such as phone top up, bills payment, the innovative electronic payment to the retail merchants – Pay with Wing, online payment and more by just downloading Wing Money mobile app available on App Store for iOS and Google Play for Android or by dialing *989# on their mobile phone to perform.
Wing is the Cambodia's leading mobile payment service provider, enabling money transfer service, phone top up, bill payment and other mobile banking services nationwide. For more information, please visit us at www.wingmoney.com or call to 012 999 489 or 023 999 989.