Wing Wins the Best Employer Brand Award for the Fourth Time at Asia's Best Employer Brands!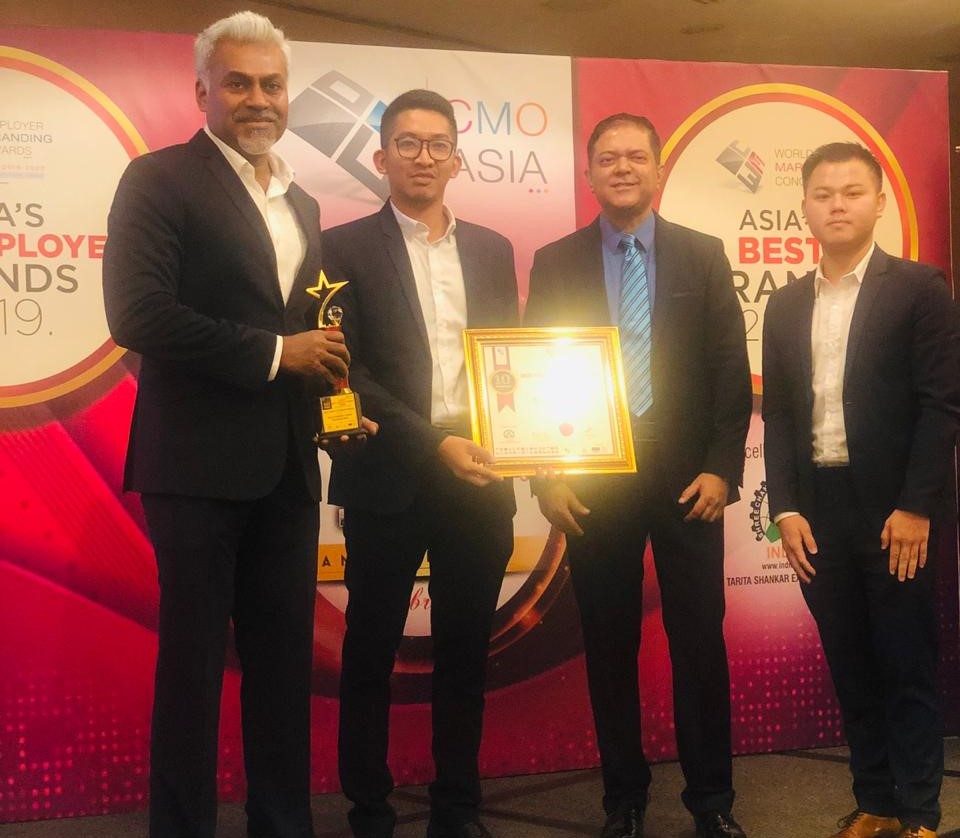 What's New
August 16, 2019
Phnom Penh: Wing (Cambodia) Limited Specialised Bank, the leading mobile banking services provider in Cambodia Wing is honored to be awarded, for the fourth time in a row, as one of Asia's Best Employer Brands during the Asia's Best Employer Brand Awards on Thursday, 15th August 2019, which was organized by Employer Branding Institute in Singapore.
The award was received by Mr. Manu Rajan, Chief Executive Officer of Wing, together with Wing Human Resources team.
"Winning this award proves that Wing is not only the largest and most trusted financial services provider in Cambodia but also one of the best places to work, offering unparalleled career growth and a chance to be part of a one of a kind success story! Being a great place to work plays a huge and critical role in the company's vision of providing every Cambodian access to financial services that improve their daily lives," said Manu Rajan, Wing CEO
Asia Best Employer Brand Awards, an annual event that started in 2010, highlights and celebrates companies, employers, and professionals that are regarded as leaders in creating positive experiences for employees through focus, care, and coherence and is characterized by effective management, development, and innovation. Hundreds of companies and individuals from different countries, industries, and backgrounds took part in the 10th edition of the awards, all hope to be held as one of the winners