Wing promotes environmental protection through their Tree-Planting Ceremony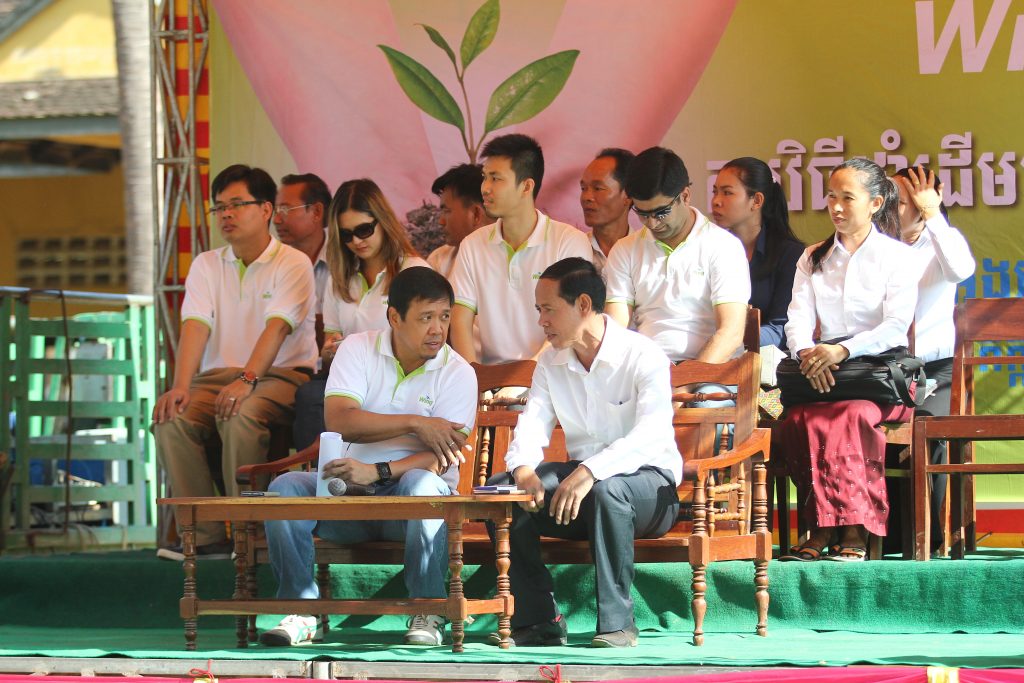 Social Responsibility
July 17, 2016
Phnom Penh: Beyond providing fast, secure, and convenient mobile banking services, Wing (Cambodia) Limited Specialised Bank initiated a tree-planting ceremony at Ang Roneab High School located in Takeo province on 16th July 2016. The event was presided over by Mr. JoJo Malolos, Chief Executive Officer of Wing, with Principal Peach Vibol, and all Wing family.
Through this activity, Wing aims to promote social development activities in its commitment to continuously build and improve communities within the country. With climate change becoming a more serious threat with every passing day, Wing intends to inspire everyone to start thinking about ways on how to help the environment, even in their own small ways.
Mr. JoJo Malolos, Wing CEO said, "We believe this event would not only promote camaraderie within the Wing family and as a way of giving back to the Cambodian community, but also as an influence to everyone to start looking at the environment as something that needs protection and care. We hope this small act can reach people and inspire them to more responsibly and also commit to protecting and preserving our environment."
Wing is Cambodia's leading mobile banking services provider offering many financial services such as money transfer, phone top up, bill payment, online payment, payroll service, Wing Ket Luy (Retail Payment). For more information, please visit us at www.wingmoney.com or 023 9999 89.