Wing Strengthens Awareness on Financial Technology at the 2019 Major & Careers Fair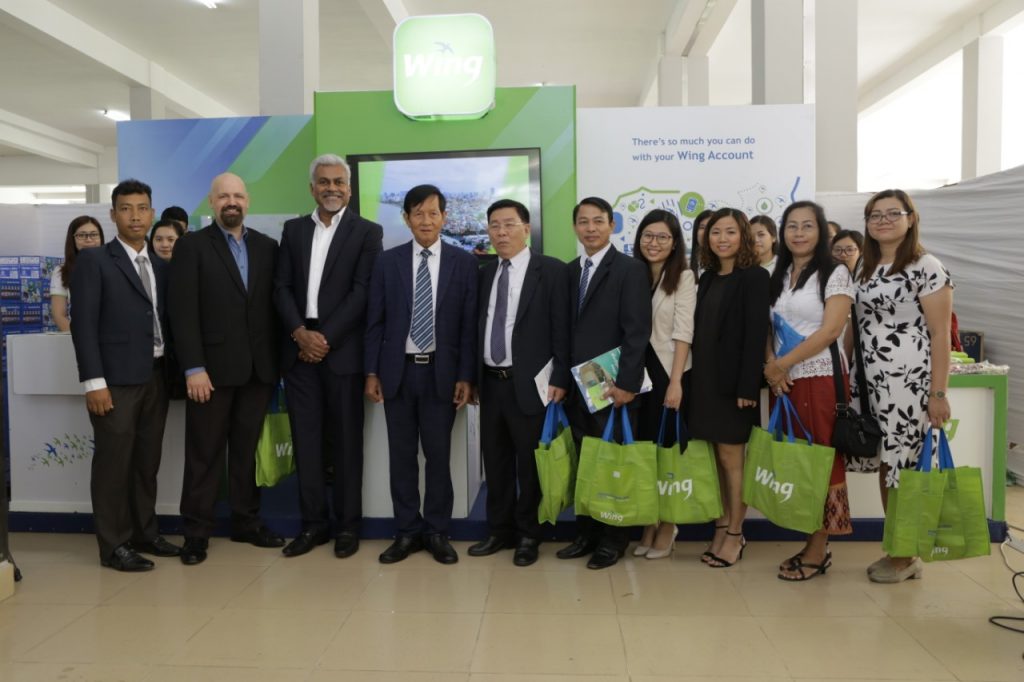 What's New
June 13, 2019
As a local company, with more than 10 years of experience in Financial Technology (FinTech) and being recognized as Cambodia's leading mobile banking service provider, Wing has involved in strengthening awareness on Fintech to more than 2,000 students at 2019 Major and Career Fairs.
The 2019 Major and Careers Fair was held on June 9 at the Institute of Technology of Cambodia. The event was organized by the Fullbring and Undergraduate State Alumni Association of Cambodia (FUSSAC) in collaboration with the Ministry of Education, Youth and Sports as well as the US Embassy in Cambodia.
For this year, the main theme of this program is "Financial Technology". Fintech is the use of technology in providing financial services. In Cambodia, financial technology can be seen through the use of digital technology to operate financial services such as money transfer, online purchase, loan repayment, or digital wallet (e-wallet).
In addition to the exhibitions, during the major and careers fair, there was also a panel discussion where key experts came to discuss on the topic "Is Fintech for Every Body? ".
Joining in the panel discussion, Wing's Head of Product Marketing, Kanha Chhay said "Financial technology has really helped the daily living of individuals, families, and communities as well as contributing to the growth of Cambodian economics. Therefore, it is important that the youth is well aware of financial technology so they are up-to-date with the growing trend of technology in Cambodia and around the world."
"Wing participates in the 2019 Major and Careers Fair in order to introduce job opportunities for Cambodian youth so they join and be part of the Wing family. In addition, We also want to show them many products related to financial technology. There has been a lot interest in this among the participants. I believe this event is a good opportunity for the youth, especially those coming from rural areas since they can learn a lot related to technology."
A high school student from Toul Poung High School, Im Bonnary said, "This program is really important for the 12th-grade student as me since it gives us a clear understanding before choosing the university course next year. The presence of Wing in this event is really beneficial to me since I can know clearly about this company and job opportunities for the high school graduates as me.