Wing Reaps International Finance Award for being the Most Innovative Financial Company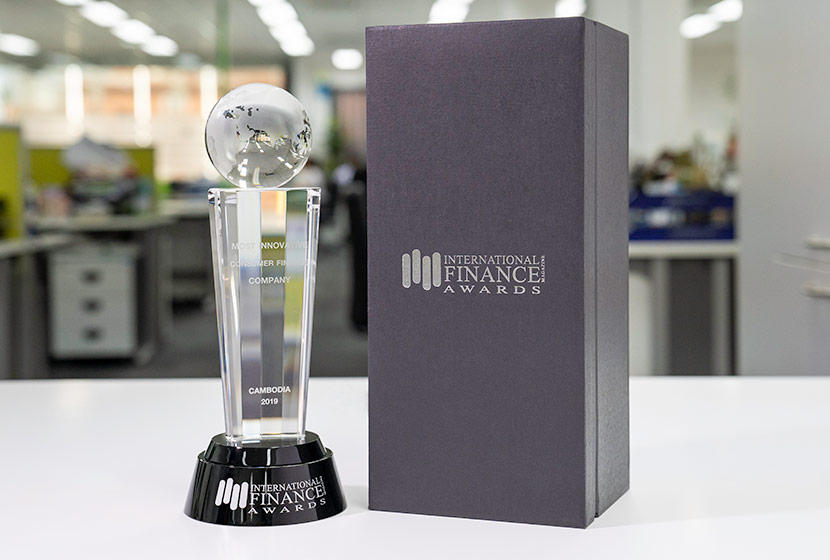 What's New
February 28, 2020
Wing (Cambodia) Limited Specialised Bank, Cambodia's leading mobile banking services
provider, was presented the award for "Most Innovative Consumer Finance Company
Cambodia" at the annual International Finance Awards ceremony 2019 for the Asia Pacific
region held in Bangkok in late January 2020.
"Wing is committed to drive financial inclusion for the unbanked and under banked in
Cambodia. The firm's relentless effort to introduce new digital products that ensure swift online payments as well as local and international money transfers are commendable," said Sunil Bhat, Director of International Finance. "For this reason, Wing has won the International Finance Awards 2019 for the Most Innovative Consumer Finance Company in Cambodia"
International Finance, a London-based premium finance and business magazine, which hosts the annual awards with the objective of recognizing and rewarding industry talent and leadership skills of companies from around the world. The publication focuses on honoring the outstanding work achieved by companies in both finance and non-finance sectors each year.
"Wing has stayed committed in making fundamental differences in the living standards in the Kingdom of Cambodia, as well as in working towards achieving our goal of creating a cashless society. This award​ is a reaffirmation and testimony of Wing's Customer Centricity and ability to use technology to make the lives of millions of Cambodians better," said Manu Rajan, CEO of Wing, "We will keep up our momentum to be the Specialised Bank of choice driving digital, gender and financial inclusion in the kingdom of Cambodia."
Wing, a Specialized Bank in Payments, has the vision to use Mobile Financial Services to bring products and services that are relevant to, and are for the improvement of the daily lives of every single Cambodian through establishing a robust mobile banking ecosystem that caters to the needs of Cambodia's population across provinces by offering an array of services like money transfer, bill payment, phone top ups, online and offline payments.
With over 5 Million customers, most of who are unbanked, Wing has supported the Cambodian economy by facilitating transactions worth close to 80% of the Country's GDP through over 130 million transactions in 2019.