Wing and Smile Cambodia join together to support the patients with Facial Deformities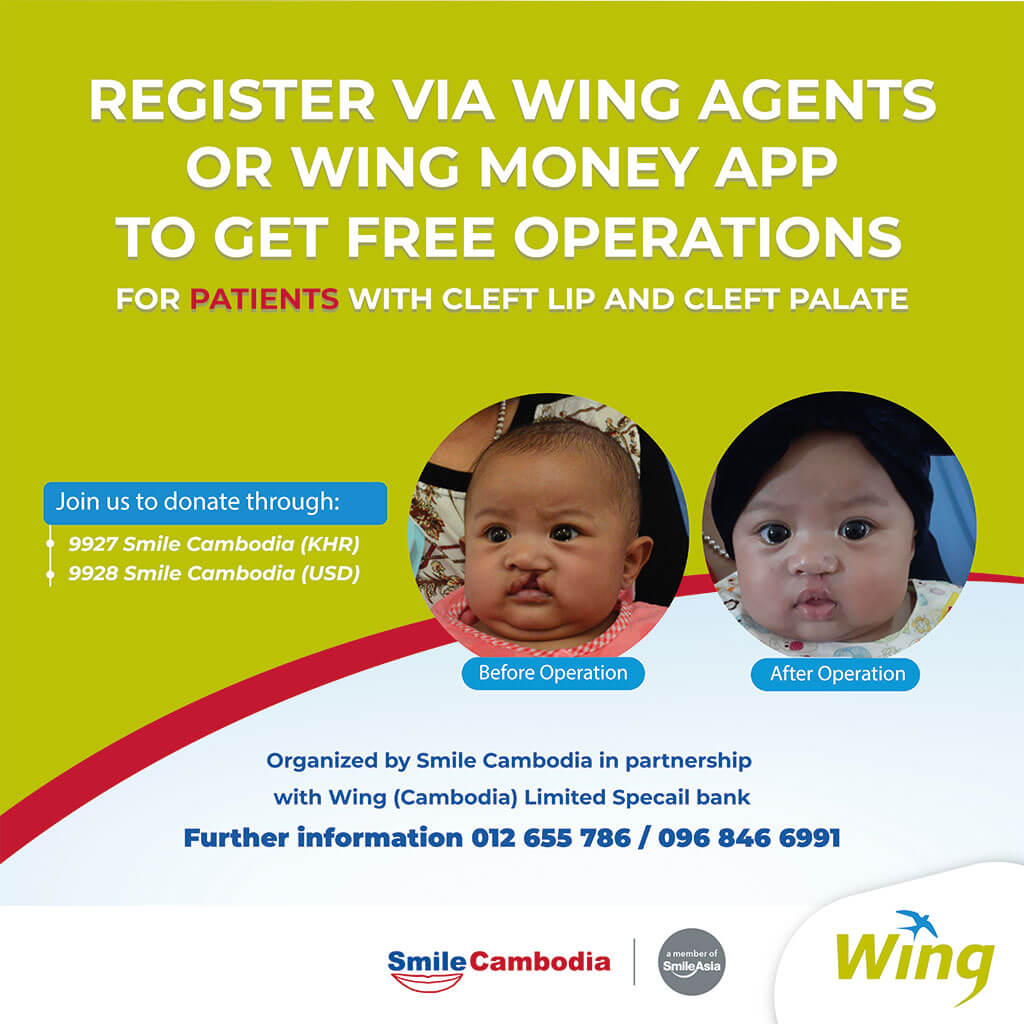 Social Responsibility
October 29, 2020
Wing (Cambodia) Limited Specialised Bank supports Smile Cambodia to reach out to patients with Cleft Lip and Cleft Palate and mobilize resources to provide free surgery to Cambodian people nationwide.
To receive free treatments, the patient or relative(s) of the patient can request for information and register themselves with more than 8,000 Wing Cash Xpress Agents throughout the country.
Alternatively, patients can easily register via Wing Money App in their smartphone through the function – "Charity" then select "Smile Cambodia " and provide relevant information.
After your registration, we would get back to you to make an appointment for medical assessment.
To contribute to a cost of providing free operations, the donors can provide their financial support via Wing Money App through function- "Bill Payment" then select "Donation & Charity" or you can donate through more than 8,000 Wing Cash Xpress Agents in riel with biller code 9927 (KHR), or "9928 (USD) for US dollars.
For further information, please contact us on 012 655 786/096 846 6991.