Wing Bank is now partnering with FinFan, a leading fintech company in Vietnam, to offer international money transfers to Vietnam. You can send money to Vietnam from your Wing Bank app to all banks in Vietnam.
Benefits
Fast, secure & convenient 
Time-saving by transfer via Wing Bank App 
Real-time transaction for Cash picks up 
Transfer Amount and Fee Charge 
Mode of transfers

Amount Range

Fee (USD)

Bank Deposit

1.01 - 500 

4

500.01 - 1,000

5

1,000.01 - 2,500

6

Cash Pickup

0.01 - 500 

4

500.01 - 1,000 

6
How to use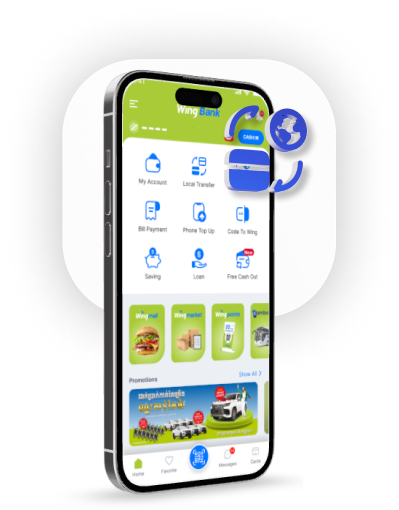 Conditions and Limitation
The sender must have a Wing Bank account.
Have a valid ID card.
The maximum transfer amount is 5,000 per day.
How can we help you?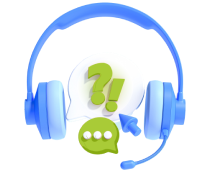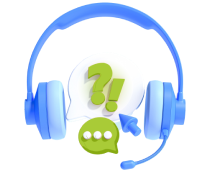 FAQ
1. How much does it cost to send money to Vietnam?

Here at Wing Bank, we believe that online money transfers should be as affordable as possible. Your fee will always depend on the transfer amount and payment method that you select. Please refer to the table of transfer amounts and fees above.

2. Is it a real-time transaction?

 Bank Deposit: No, the fund will be credited on the same day (Working day).
 Cash Pick Up: Real-time

3. How much money can I send to Vietnam?

With Wing Bank, you can send as little as USD 1 and as much as USD 5,000 daily.

4. How many times can I make the transfer to Vietnam via the Wing Bank App?

You can conduct unlimited transfers in the range of USD 5,000 per day.

5. In What currency could I proceed with the send transaction to Vietnam?

We provide only VND currency.

6. Could I roll back the transaction if I transferred funds to the wrong account?

Bank Deposit: Cannot be refunded if the funds have been credited to the receiver's account.
For Cash pickup, funds can be refunded if the transaction is still pending.

7. What is the contact point in case I have any issues?

Please contact our customer care via 023 999 989 or 012 999 489 for any inquiries.